Going to Kansas Criminal Court?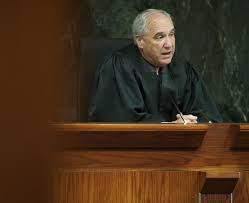 Make absolutely certain you show up on time for court and be polite and respectful to the court staff and the judge. You do not have to dress in your Sunday best but wear something clean and modest. Do not wear t-shirts with sassy slogans or sexual suggestions or anything with drug or gang references. Do not show up hungover or under the influence of drugs or alcohol. This can get you taken into custody (thrown in jail) for contempt of court, especially if you are up on an alcohol or drug charge.
If you do not yet have a lawyer, go to court and ask the judge for more time to get a lawyer if need be. Many times the judge will tell the Defendant, "Do not show up again in my courtroom without a lawyer". That means he may take you into custody next time if you still don't have legal counsel. But, if you are working on it and still haven't completed the task go back to court and tell the judge who you have talked to and again, ask for more time. Do not, under any circumstances, skip going to court because the judge said don't show up without a lawyer.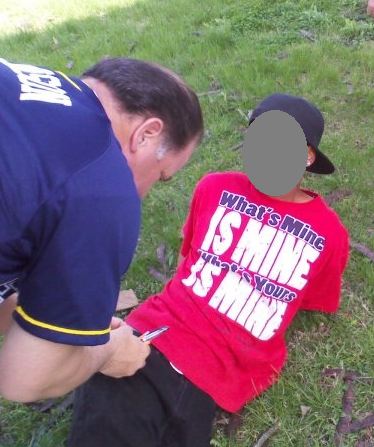 If you skip court you will get an arrest warrant. Sometimes your attorney can surrender you on your warrant and get you a new court date if not too much time has gone by. Other times you will need to post a bond. Many clients just bury their heads in the sand and wait to get arrested on their warrants. Obviously that isn't the best plan. 
If you or a friend or family member get's arrested on warrants for failure to appear in court, you will need to arrange a bail bond.
There may be a pre-set bond you can post, otherwise you must wait to appear before a judge to set the bond at the First Appearances Docket. If you cannot afford the bond, ask your lawyer to request a bond reduction. 
When is my court date?
Where is the courthouse?
Two of the most frequently asked questions I've gotten over the years are, "When is my court date?" along with "Where is the Courthouse?"
You can call the criminal division of the courthouse where you got the ticket or the charge and ask this information. Here is the contact information for all of the Kansas Courthouses. This link is for the District Courts. 
If you are charged in City court, you will need to call the clerk's office at the Municiple Court where you got the ticket and get your court date and please do not forget to ask for your case number before you call your lawyer.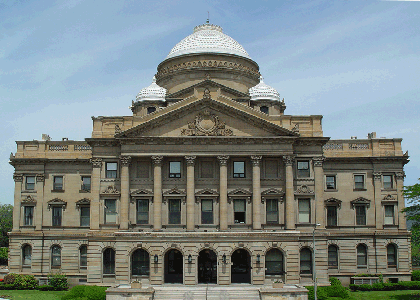 If you are charged with a felony, you must appear in court per Kansas law, along with your attorney, at every step of the proceeding. Traffic tickets and misdemeanors can usually be handled by your attorney without going to court but you will need to verify that with your attorney as this depends on the nature of the proceeding. 
If you want to do some legal research about your case or find a court program or look at statistics here are some good legal resources.
If you have questions about a family member who is incarcerated you will need to call the County Sheriff's Office. Scroll through the linked list and click on the relevant county for the contact information. 
If you need warrant information for a family member you should contact the police department in the place where the warrant was issued. Prior to doing so, be prepared with bond money and request to surrender the Defendant on the warrant. If you have an attorney let them do that so that you get the first available court date in case you can't make bond.
Or, if you need information about a family member regarding a post conviction issue, you might find it here.
<script>
  (function(i,s,o,g,r,a,m){i['GoogleAnalyticsObject']=r;i[r]=i[r]||function(){
  (i[r].q=i[r].q||[]).push(arguments)},i[r].l=1*new Date();a=s.createElement(o),
  m=s.getElementsByTagName(o)[0];a.async=1;a.src=g;m.parentNode.insertBefore(a,m)
  })(window,document,'script','//www.google-analytics.com/analytics.js','ga');
  ga('create', 'UA-53372948-1', 'auto');
  ga('send', 'pageview');
</script>